Duterte taps kin of drug syndicate victims in antidrug drive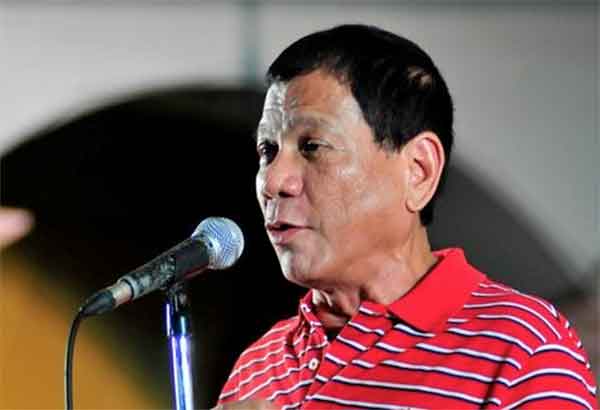 Presidential aspirant and Davao City Mayor Rodrigo Duterte has assigned relatives of drug syndicate victims from Bicol to spearhead his advocacy against drugs and crime in the country, the Federalismo Alyansa ng Bicol said on Tuesday.
Duterte has designated Volunteers Against Crime and Corruption chair Dante Jimenez and former undersecretary for Bicol affairs and Masbate Vice Gov. Mario Espinosa "to spearhead his activisms" while he is campaigning for the upcoming national elections.
Jimenez and Espinosa both belong to families with members who have been killed by drug syndicates.
Jimenez and Espinosa welcomed their assignments, saying Duterte was the right kind of leader who could wage an effective campaign against drugs.
"The reason why I embrace the antidrugs advocacy is the fact that the spread of this menace should be stopped by all means; now that we have found a leader who has put at stake his reputation and life for this cause, I believe that we Filipinos should rally behind what Mayor Duterte has started," Espinosa said.
"The only way to fight these problems on drugs, crime and corruption is by having a leader who can sustain a no-nonsense campaign against these criminal elements ruining not only the well-being of our people but the future of our country, as well," Jimenez added.
Duterte and his running mate Sen. Alan Peter Cayetano previously vowed to wipe out drugs and crime in their first six months in office if ever elected in the upcoming polls.

Read more: http://newsinfo.inquirer.net/765317/duterte-taps-kin-of-drug-syndicate-victims-in-antidrug-drive#ixzz40Ps8N5cy
Follow us: @inquirerdotnet on Twitter | inquirerdotnet on Facebook
Bongbong Marcos backs death penalty for drug trafficking
MANILA — While Sen. Ferdinand "Bongbong" Marcos Jr. believes that there is no quick fix to the country's drug problems, he is supporting the death penalty for those involved in the illegal drug trade.
Marcos pointed out
on Tuesday
that solving the country's drug problem has become complex, adding that it should be seen, not only as a police problem but as a societal problem as well.
The vice presidential hopeful, who led the oath-taking of at least 1,000 members of the We Parents organization in Pasig City, said the different sectors of society, organized in groups like the "We Parents," should come together to help solve one of the country's biggest problems.
"We need all sectors of society to come together, starting from the parents. [We should focus our efforts in] the values formation of the children and strengthening the Filipino family. I think the solution lies in a strong family that the child can depend on," Marcos said.
During his speech at Barangay Maybunga's covered court, Marcos said that "92 percent of barangays in Metro Manila have been affected by the illegal drug problem."
"This is alarming not only because of the crime related to it but also because [drug dealers] want to prey on our children, who are our country's future… If they will prey on our children, it's like they're destroying our future," Marcos told residents of the city that was once in the limelight because of its "shabu tiangge."
Marcos said the negative effects illegal drugs have brought to society have convinced him to support the death penalty for the traffickers.
"Because of the scale of damage they inflict [to society], I think they deserve the death penalty," he said.