Getting a passport renewed is critical for every expatriate and anyone who needs to travel overseas.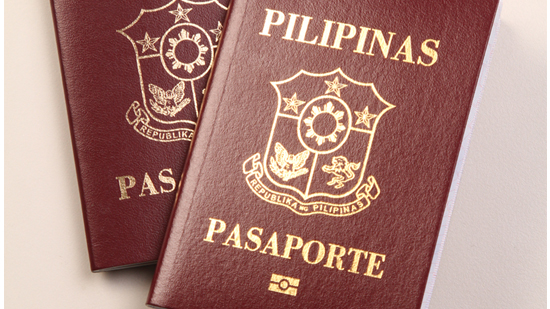 Here, we break down what Filipino residents need to do to get their existing or old passport renewed.
Get an appointment
You can get an appointment for

Abu Dhabi

or

Dubai

online. You need to get the appointment scheduled, ideally at least 10 months prior to your passport's expiration date.
Who doesn't need an appointment?
You don't need an appointment if you are a/an:
1. Senior Citizen with Senior Citizen ID;
2. Minors; twelve (12) years old and below. In these scenarios, you may avail of the Priority lane at the regional Consular Office to apply for your passport.
Required documents
1. You need to download and complete this form for renewal (adults only).
2. Existing passport
3. A copy of the data page and visa page in your passport
4. In case you are also looking for a last name change during renewal, you need more documents on a case-to-case basis.
5. For example, to change your maiden last name to married last name, you must carry a Philippine Statistics Authority (PSA)-certified original copy and photocopy (one) of the marriage certificate or 'Report of Marriage'. All aforementioned documents must be attested by the Department of Foreign Affairs (DFA).
Also, read guidelines on getting a good conduct certificate for Filipinos
At the consulate/embassy
Get a token or queue number form at the Information Counter in the Philippine Embassy or Consulate.
Depending on how the procedure is at each venue, you might be required to drop your original passport at this counter.
As soon as your number is called, the processor will check authenticity of all the documents presented and make sure that everything has been submitted for renewal.
How much is the fee?
When cleared, pay a passport fee of Dh240. If not cleared, make sure you understand the processor's instructions and come back to the embassy as required.
After payment, your biometric and other data will get encoded.
You have to make sure your name, address and other details are correct at this stage. Cost of renewal in case of any errors would be borne by the applicant.
It might take 6 to 12 weeks to get your new passport. This is why the consulate and embassy advise getting started at least 10 months prior to your passport's expiry date. When collecting the passport, the applicant must be present in person and should also submit the old passport (if not submitted earlier) and his or her passport fee receipt. For people who aren't able to collect it in person can only authorise immediate family members for collection. In this case, the collector needs to have an authorisation letter, a copy of any valid government approved ID and the old passport (if not submitted earlier).